Hello!
Today I want to show you the process and result of the design work for the women's triathlon, which was held in California this weekend.
The goal: to draw a design for a triathlon, one of the main elements is a Mermaid - it is the symbol of the event - and her marine friends. The competitors were girls and women, so the organizers gave me the task to do everything cute and sweet, so I tried my best to do so.  )
I draw the first sketch – deciding to organize the items in the shape of a heart.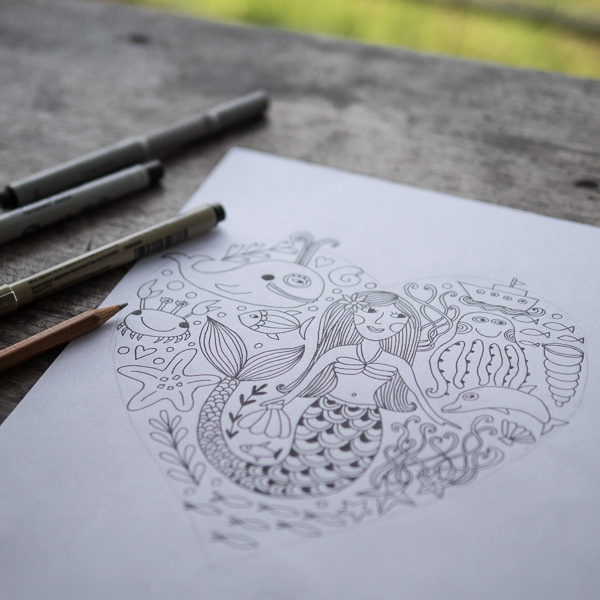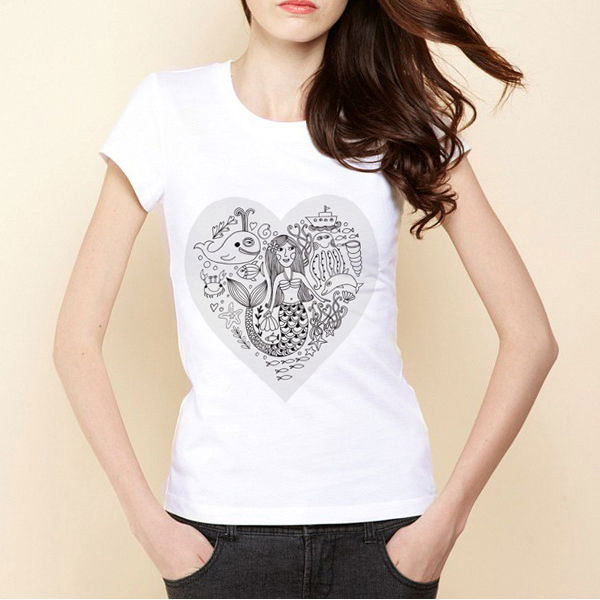 It is necessary to add to the sketch some sporty things.  Also it is necessary to add the words run, bike and swim - it's a triathlon after all, or other words, such as mermaid, live, love. I am trying to figure out how to fit all those words and sports into the heart. The next idea is to use a running shoe. So I am working with traced outlines, placing them into a new sketch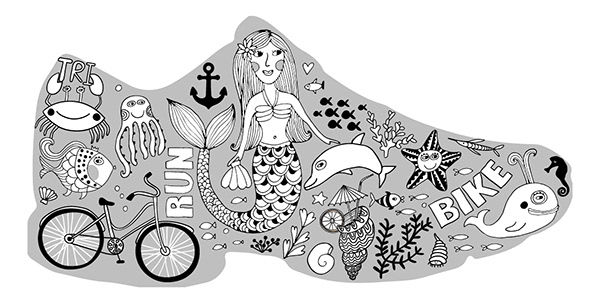 Showing the client a newer version, with new words, colors and slogan.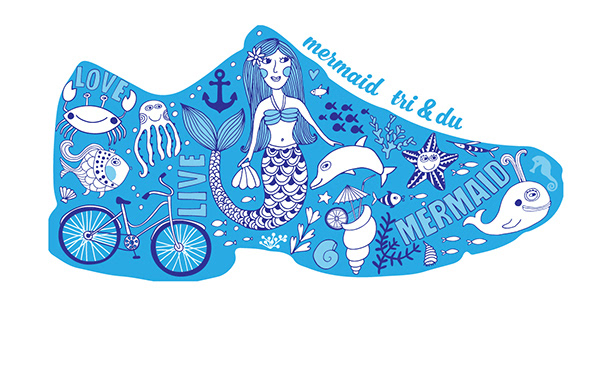 Then Carlo (the name of the organizer of the marathon) advised me to rotate the running shoe a little bit, so it will add dynamics to the print. I rotate shoe to look as if it is running.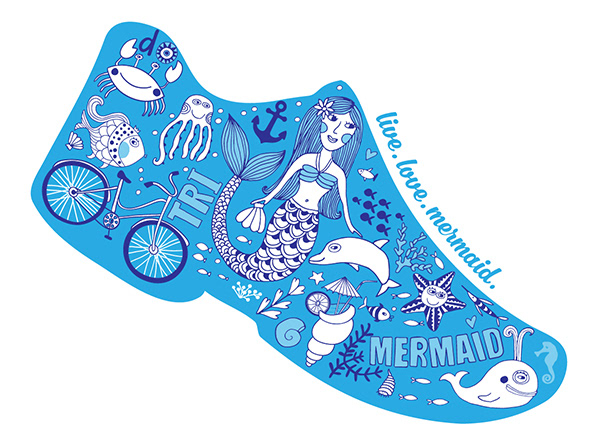 Now it seems that all the elements are falling down, I rotate all objects perpendicular to the surface. We change the words inside one more time, tri –is triathlon, du - duathlon.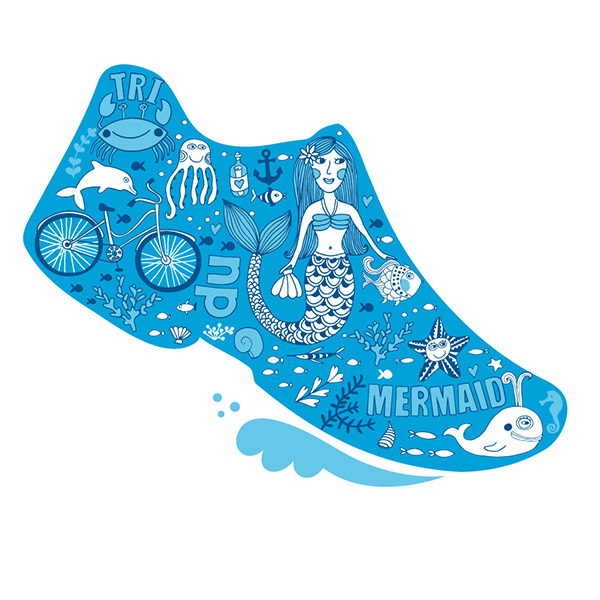 Adding splashes of water under the shoe, water and the sea - the main theme, because the marathon is held on the Pacific coast in Capitola.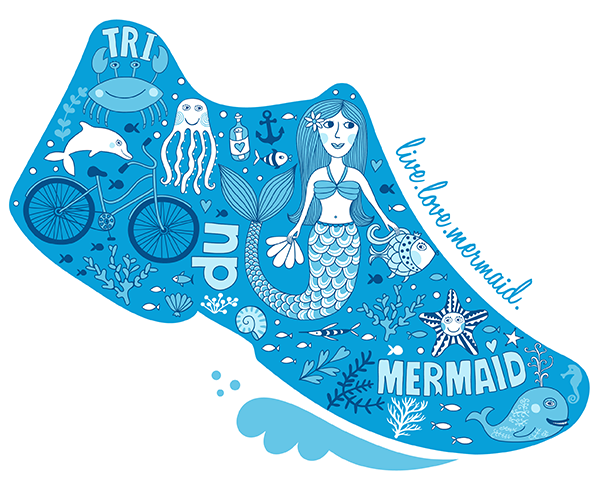 Making clear vector outlines.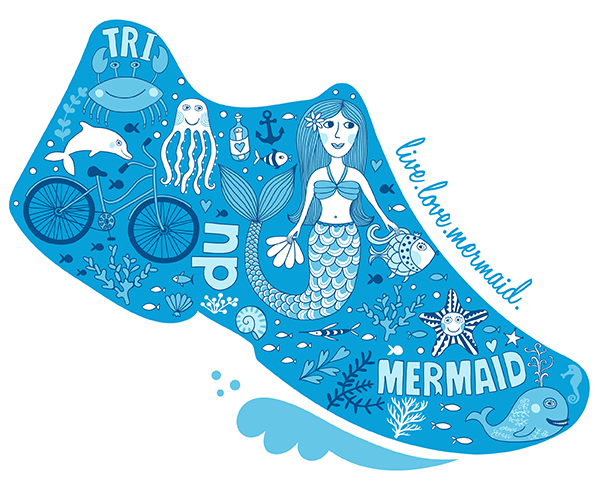 Making a print of our design to check colors in real life - everything seems to be just as I imagined.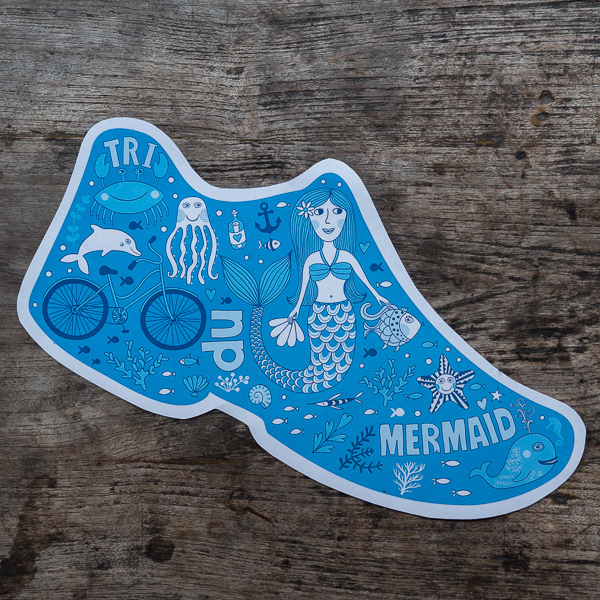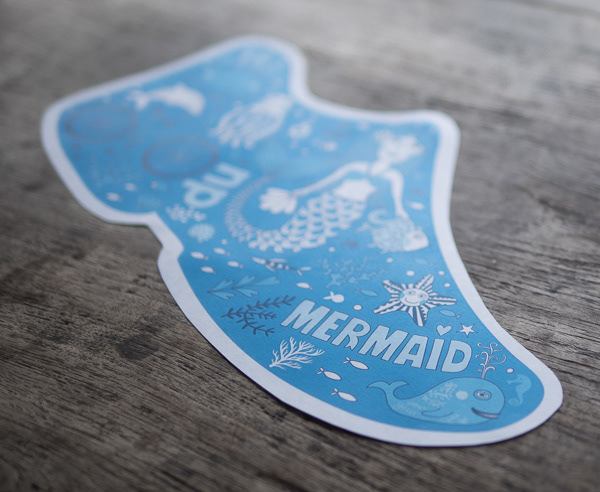 Next, I created the pattern of our marine elements which we may use later on.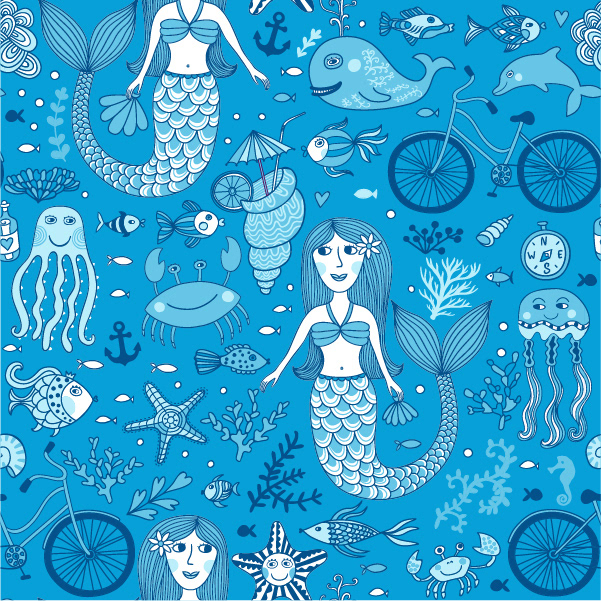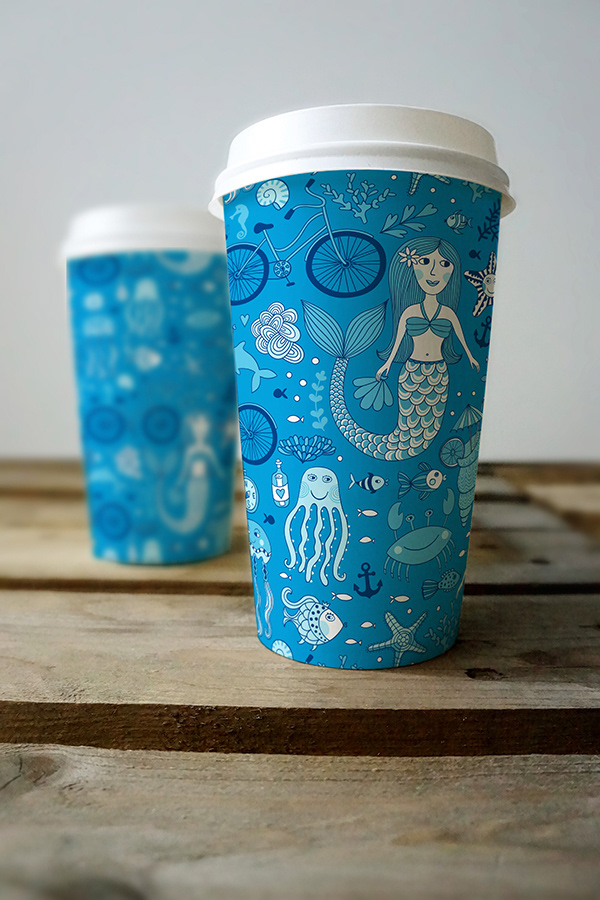 Choosing a fabric color for the t-shirts; deciding on a dark blue. The new goal is to create medals for participants who finish; ribbons, and charms for all participants.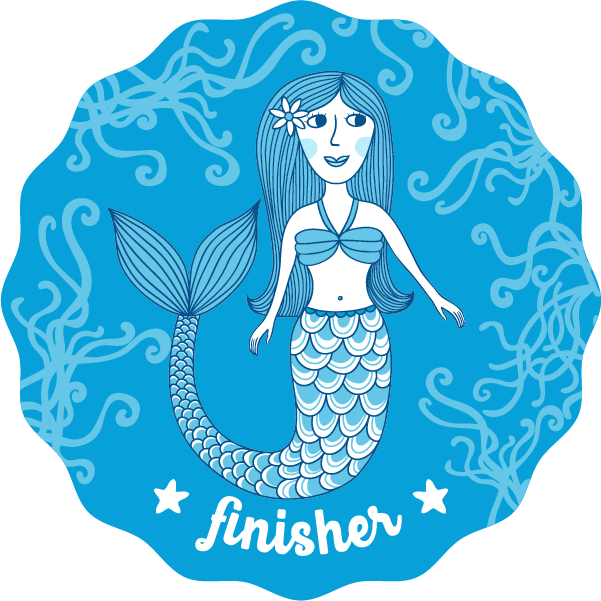 Instagram gives an excellent opportunity to travel into the center of the event and see how my marathon girls are doing. Tonight I intensely monitored the tags #mermaid #mermaidathlete #mermaidseries #Capitola and caught the first photos. I'm as happy as a child : )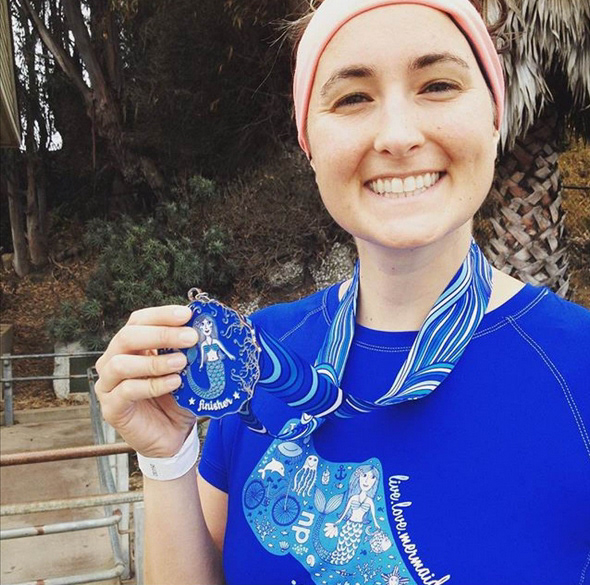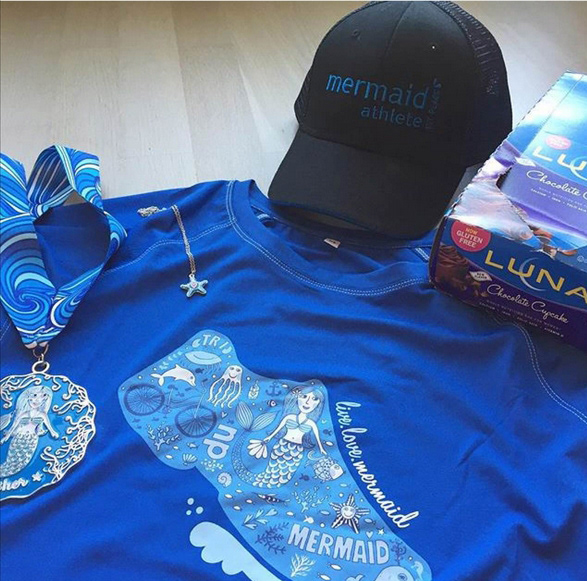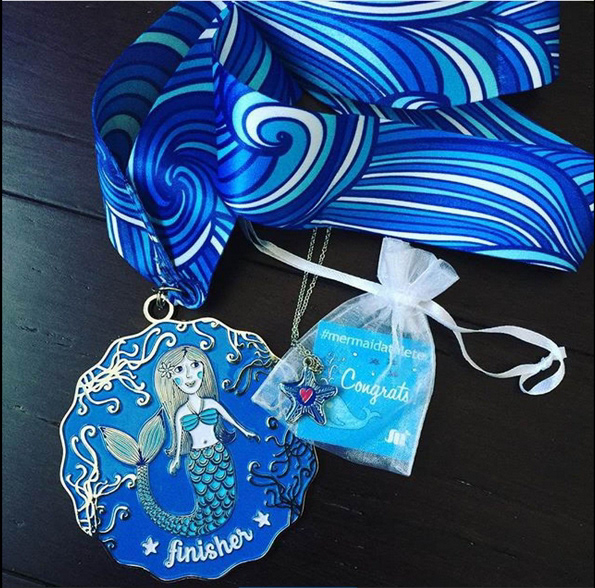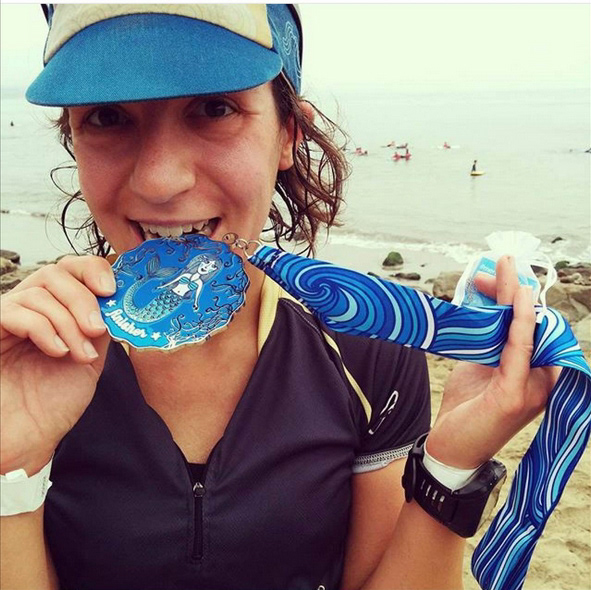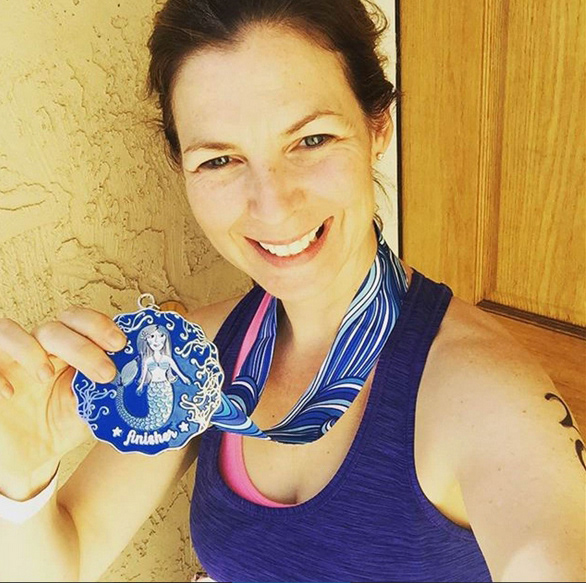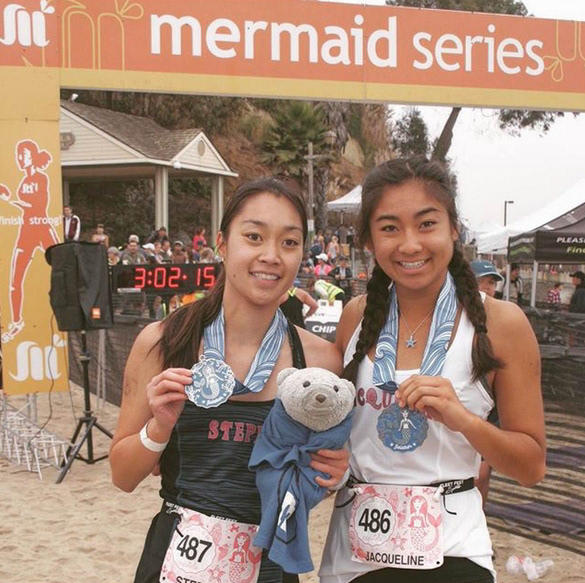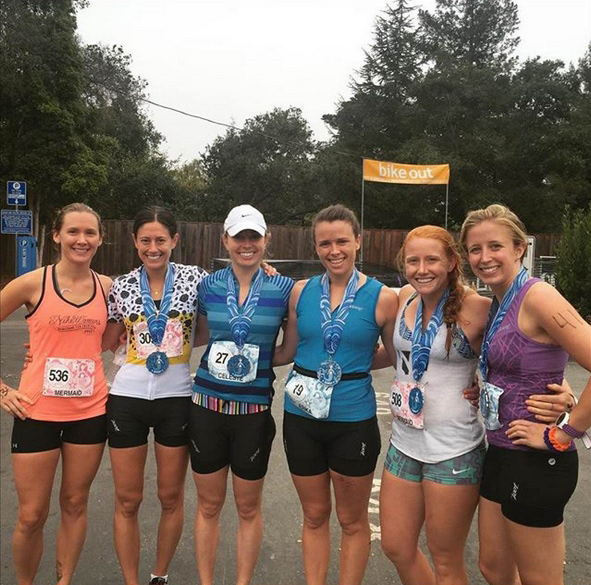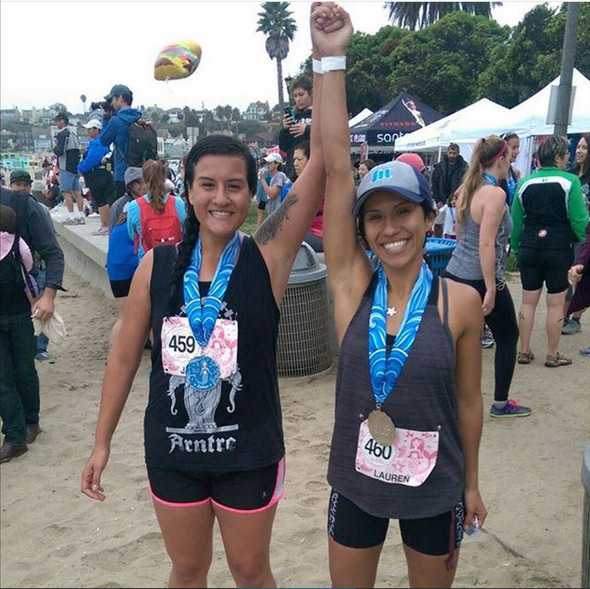 Now I know how take a part in a marathon without leaving the houseJ
I am very happy for all the participants, you are very inspiring! :)